Tandem Skydiving Packages
Go Skydiving in Alabama
Prepare to Have Your Mind Blown!
Skydiving is life-changing. Your first jump is equal parts epic adventure and mega empowerment, and every jump thereafter makes your world feel bigger, brighter and a whole lot more exciting.
Come jump with us! Our location on the pristine Emerald Coast delivers a tandem skydiving experience unlike any other. Our views of the Gulf of Mexico are breath-taking, our skies are blue year-round, and our tandem instructors are some of the industry's best. We are the #1 choice for skydiving Alabama and Florida's stunning Gulf Coast.
We offer three tandem skydiving packages – each with the promise of memories to last a lifetime.
Adventure is calling. Let's do this!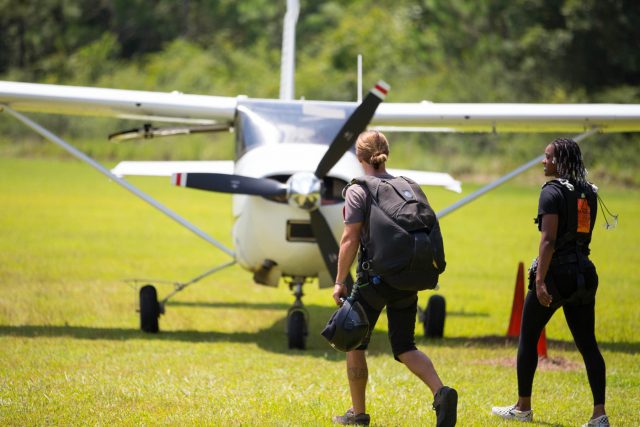 What Every Jump Includes
15-minute instructional class to learn basic freefall and canopy skills.
20-minute airplane ride to altitude over our beautiful Florida-Alabama coastline.
One tandem skydiving jump with a professional USPA-rated tandem Instructor.
Approximately 45 seconds of freefall from 10,500 feet.
5-7 minutes of serene canopy descent over the Gulf of Mexico.
We carry up to two tandem students per flight.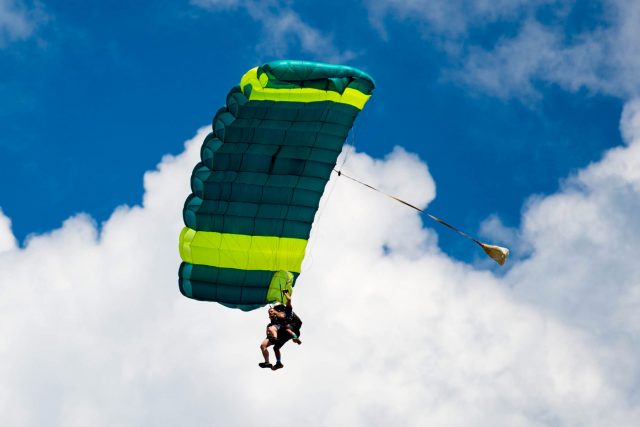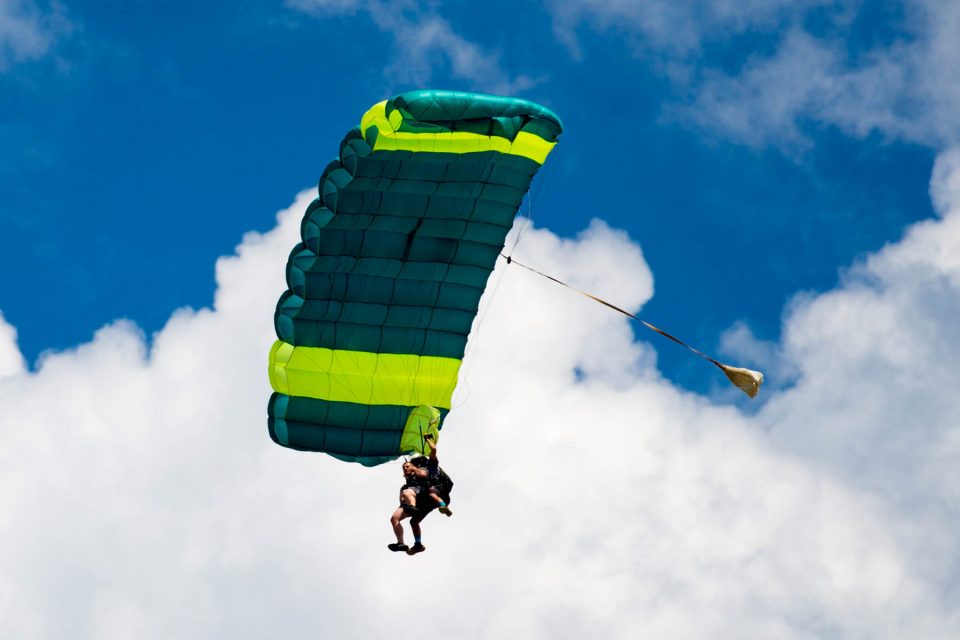 Tips for an Awesome Tandem
You must be at least 19 years old on the day you jump. Bring a valid, government-issued ID.
For safety reasons, you must weigh 250 lbs or less to jump. Students over 200 lbs will be assessed a fee of $1/lb.
Weather, such as cloud cover, high winds, and/or rain, can cause delays. Fortunately, blue skies are typically quick to return. See our FAQs for more info.
We have a minimum of 2 tandems per flight. A fee may apply for single student flights.
No alcohol and/or drugs in your system 24 hours before making a tandem skydive.
You must wait 24 hours to skydive after SCUBA diving.