Photo and Video Packages
Professional Documentation
Capture the Experience!
You only experience your first time once … don't miss it!
Your first tandem is so pumped full of excitement and adrenaline that it can feel over in a flash. Relive every aspect of the awesomeness – and show off to your pals – by getting video or photo documentation of your jump, including:
Boarding the plane
Climbing up to 10,500 feet
The moments before you exit the aircraft
Freefall
Canopy flight
Landing
Photo & Video Options
Our experienced photographers and videographers will document your entire crazy-amazing experience. From pre-boarding to post-landing, they'll capture both up-close and personal shots of your skydive as well as the Emerald Coast birds eye views that will forever be sealed in your memory bank.
Every tandem student can choose between two awesome, high definition options:
Check out our Skydiving Proposals page for info on our proposal packages!
Once you electronically receive your photos and/or footage, you can easily drag it to your desktop, save it to your device, or upload it to social media. Boom! (And don't forget to use our hashtag – #skydivethegulf)
Leave it to the Pros!
The US Parachute Association mandates that tandem students aren't permitted to carry or wear their own cameras or devices. In fact, to operate a camera during freefall, an individual must have a specialized certification from the USPA. Our highly-trained sky team is credentialed and their wrist-mounted cameras with wide-angle lenses are perfect for capturing your experience.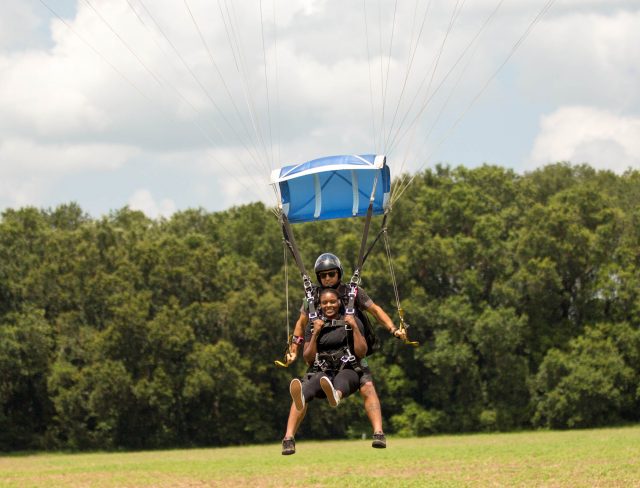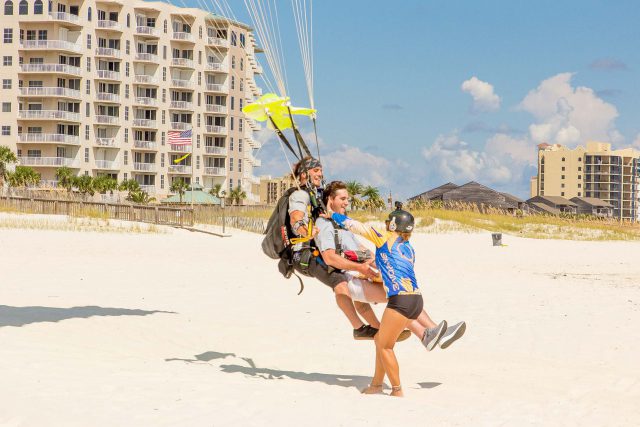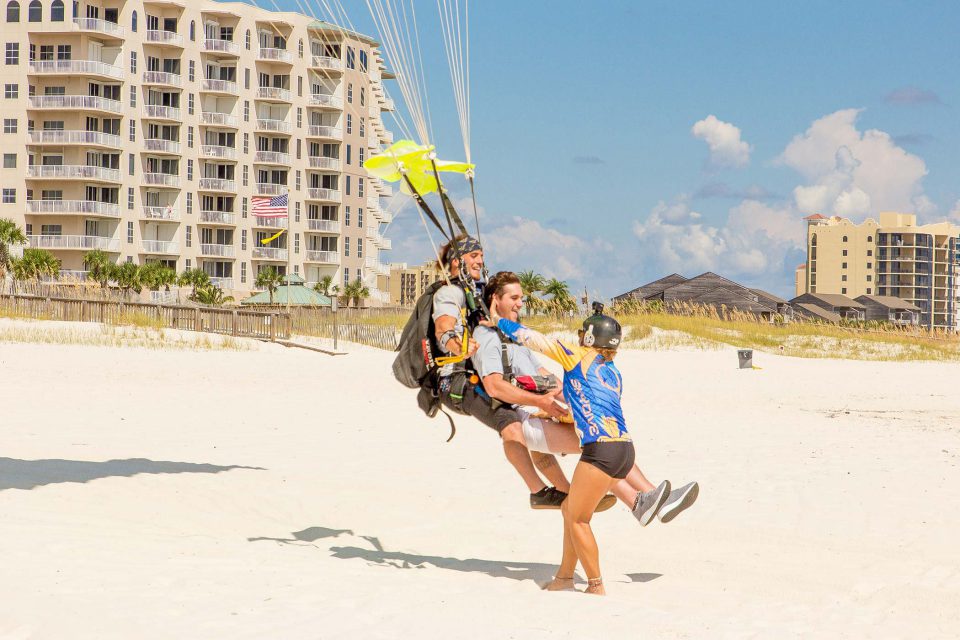 Worth Every Penny!
We hear a whole lot more of "WOOOOO-HOOOO!!!" than "Oh No!" in our line of work … except from those who chose not to get the video. If we can give you their advice: GET THE VIDEO! Skydiving is amazing. Watch yourself do it and you'll regain the empowerment, renewal and reclamation you felt after your first time. (Seriously, y'all: do it.)