Skydiving Proposals
Celebrate with a Skydive
Make Your Day Amazing!
Skydiving is incredible. Combining your skydive with an occasion worth celebrating means gearing up for the Best Day EVER! If you're looking to plan a surprise skydiving proposal, we've got you covered!
Take your day from awesome to out-of-this-world amazing by freefalling from 10,500 feet up at a speed of 120 mph, and then peacefully floating under canopy for 5-7 minutes over the magnificent Emerald Coast. When you land, you'll feel energized, empowered, accomplished and ready to take life's next chapter by the horns.
Kick things up a big ol' notch! Jump with us and make proposal memories that will last a lifetime!
Skydiving Proposal Packages
Surprise the love of your life with the most spectacular marriage proposal imaginable! Check out our skydiving proposal packages below and then give us a call for the game plan behind making your proposal perfect.
Package Details
"WILL YOU MARRY ME?" BANNER
We'll land you both in front of 6' x 20' Will you Marry Me? banner for the perfect pop the question moment!
PROPOSAL VIDEO PACKAGE UPGRADE
Awesome for Rehearsal & Wedding Reception Viewing!
We combine both partners' video and picture packages into one epic short film.
Professional post-skydive engagement photos.
** Must purchase one of our standard media packages to be eligible to purchase the proposal video edit upgrades.
ROMANTIC CHAMPAGNE & ROSE PACKAGE 
Celebrate your engagement with a romantic picnic. We'll provide a blanket for two, champagne on ice and a gorgeous bouquet of roses.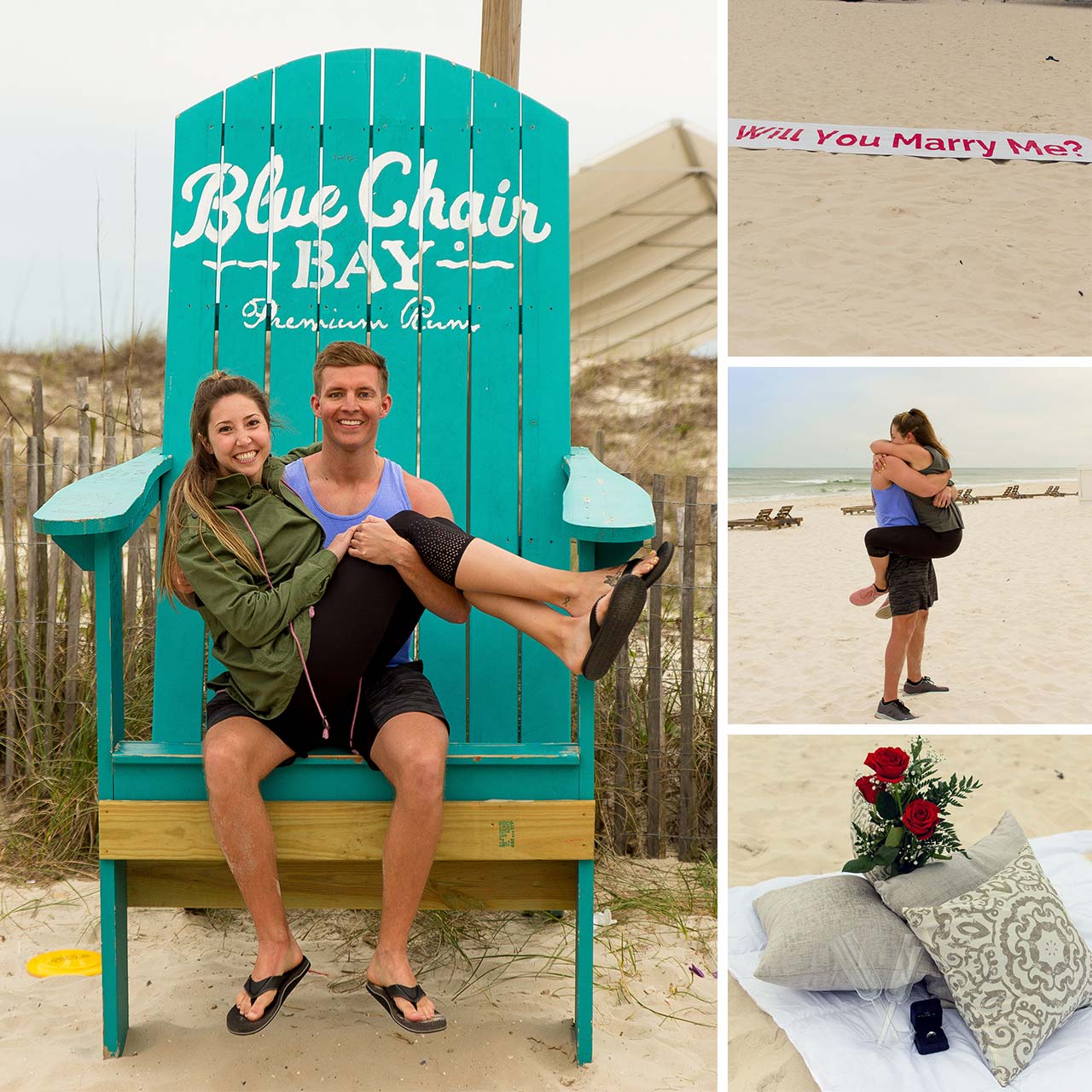 Skydiving Weddings
If you are interested in having a wedding ceremony at Skydive The Gulf, send us a message or give us a call. We'd love to host you for your special day!