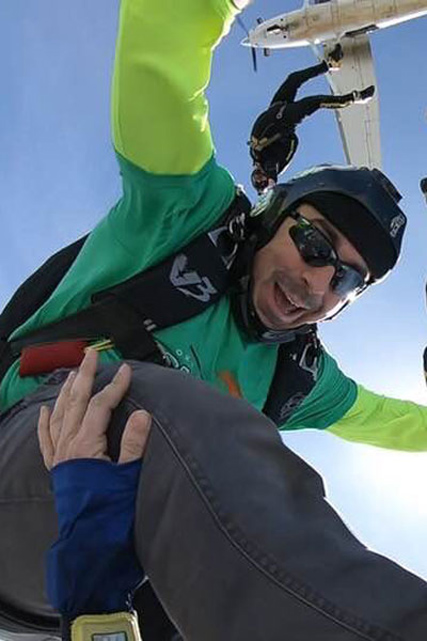 Originally from Tulsa, Oklahoma, Jake Strain has around 5000 jumps and loves all aspects of running a DZ.
His parents worked hard and by example instilled in Jake the values of integrity, respect, persistence, and love. He has carried those lessons into his personal and professional life and believes you should hold your family and friends near.
Jake was a sports fiend from the word "go". Competitive by nature, he played baseball, football, basketball, soccer, and ran track through high school. Being in the "zone" is what he loves most about sports. His other favorite past-time as a child was jumping off the cliffs by the many lakes the family visited while camping around Oklahoma. If there is a defining childhood moment, it would be his technique for getting off any cliff that scared him. He would count to three and just go! Sounds a lot like BASE!