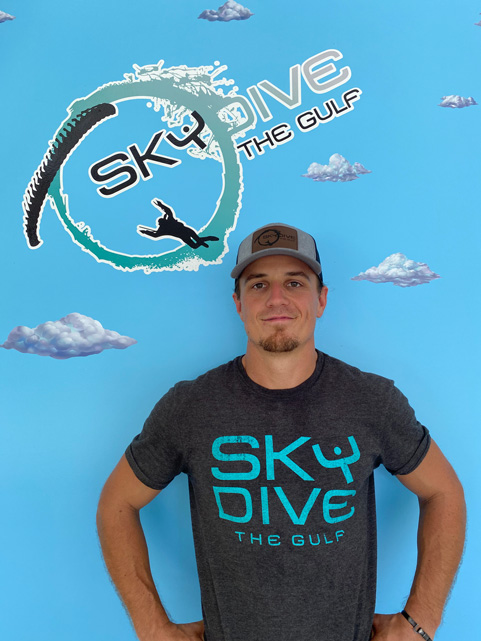 What are your primary roles at the DZ?
USPA Coach
Ground Crew
Pilot
Tandem Instructor
What is your USPA License Number?
D33487
Please list your USPA Ratings:
Tandem Instructor/Coach
How many jumps do you have?
7000
How many years in the sport?
12
When you were a kid, were there any early activities that might indicate you'd one day become a skydiver?
I have always been an adventurous person. From racing bikes at an early age and watching skydiving videos as a kid. I knew I wanted to fly after my first plane ride in a Cessna 172 at four years old.
What was the circumstance that led you to the DZ for the first time to make your very first skydive?
I wanted to make skydiving a hobby. I signed up for ground school right away made my first jump solo and finished up my license that month!
What made you want to continue skydiving after your first jump?
As soon as my feet hit the ground I was ready to go right back up! The freedom is something you need to experience for yourself. Skydiving has been a life changing moment for a lot of people.
What's the best / most memorable skydive you've ever made?
Taking family members for their first jumps are some of my favorite. I have taken paraplegic, blind, and jumpers in their 90s. Skydiving is for everyone!
What advice would you give to someone thinking about jumping for the first time?
Keep your eyes open you don't want to miss anything. Tune in mindfulness and awareness as best you can flying is amazing; and it's really not that scary.