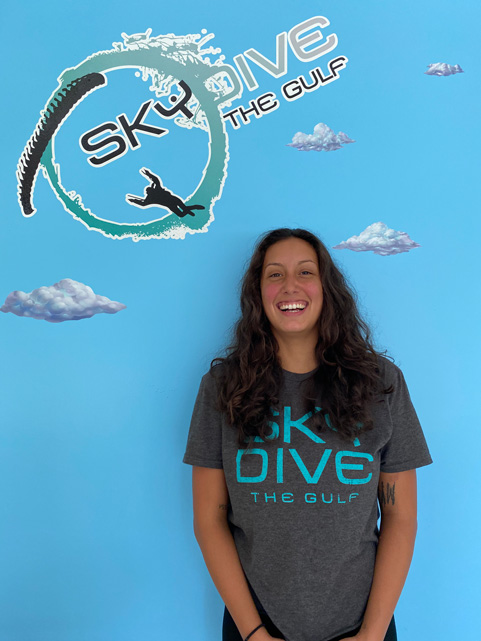 What is your PRIMARY role at the DZ?
Manifest
How many jumps do you have?
Five, for now!
How many years in the sport?
About five months.
When you were a kid, were there any early activities that might indicate you'd one day become a skydiver?
Honestly, no. I had always said, "I would love to skydive" and never did it. After I got my first jump (my FIRST day on the job) I was hooked on the sport.
What was the circumstance that led you to the DZ for the first time to make your very first skydive?
A job offer! I got a phone call that a manifest was needed and at the time I didn't even know what that meant. Regardless I was down for something new and moved from Michigan to Alabama to fill the spot.
What made you want to continue skydiving after your first jump?
The clouds.
What's the best / most memorable skydive you've ever made?
My fourth jump when I finally opened my own parachute. Yes… it took me FOUR times. All my skydives have been tandem so thankfully my friends had my back the first three times, literally.
If you could jump with anyone in the world, who would you like to jump with and why?
The girl who brings snacks on her jumps, Mckenna Knipe. I would bring snacks too and we could picnic in the sky.
What advice would you give to someone thinking about jumping for the first time?
As the great Shia LaBeouf said, "JUST DO IT!" And also smile! Looks better on camera : )