Brooke Brown
Manifest, Packer & Senior Rigger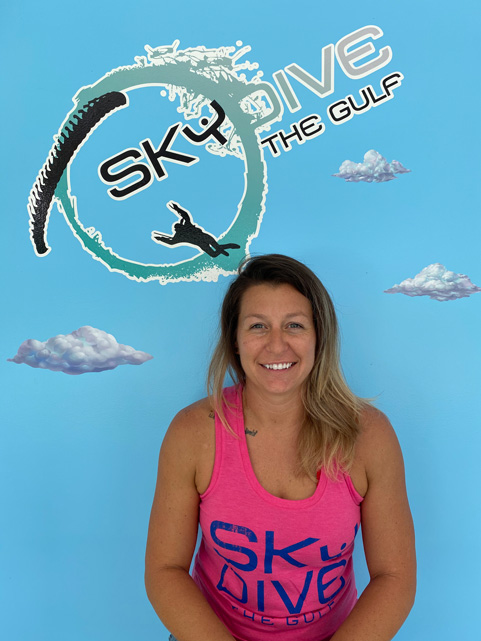 Brooke Brown
Manifest, Packer & Senior Rigger
What are your primary roles at the DZ?
Ground Crew
Packer
Senior Rigger
What is your USPA License Number?
C-44448
How many jumps do you have?
650
How many years in the sport?
10
When you were a kid, were there any early activities that might indicate you'd one day become a skydiver?
I don't think I was necessarily a thrill seeker at a young age. When I became a teenager I was always seeking the next rush and had a huge desire to travel and do something more than go to school my whole life.
What was the circumstance that led you to the DZ for the first time to make your very first skydive?
Luke he is now the owner of skydive the gulf is the one who took me to the dropzone for my first jump. He had around 50 Skydive's and I was over just going and watching. I wanted to play too:)
What made you want to continue skydiving after your first jump?
I was hooked at the first moment I put on my rig. There was something so comforting about wearing a Magic backpack.
What's the best / most memorable skydive you've ever made?
My most memorable Skydive would have to be the one I made with my mother. I flew outside video on her tandem. Her reaction when she saw me fly up to her in free fall is one I will never forget!! Pure joy!
If you could jump with anyone in the world, who would you like to jump with and why?
My father. He is sure a country working guy. It would be nice to see him out of his comfort zone and in my lifestyle for a half hr.
What advice would you give to someone thinking about jumping for the first time?
Listen when I say JUST DO IT!