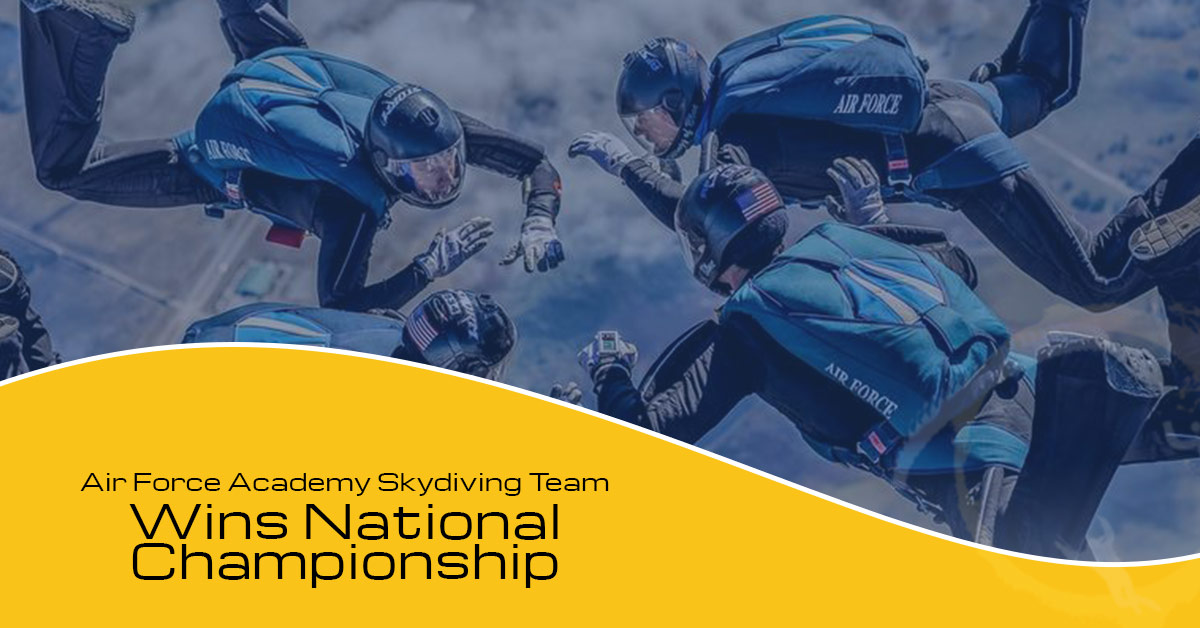 Wait… Airforce Academy??
That's right, the Academy is training their best in both flying and falling.
The U.S. Air Force Academy Wings of Blue skydiving team earned another championship medal Tuesday at a national competition in Illinois.
The 2018 U.S. Parachute Association National Skydiving Championships is taking place until Sept. 18 at the Chicagoland Skydiving Center. Close to 700 of the country's best skydivers are competing.
The team, including Jake Volin and Daniel Zivney with videographer Chad Henderson, took gold in mixed formation skydiving. That's a competition where the pair work to complete a series of maneuvers while in free-fall.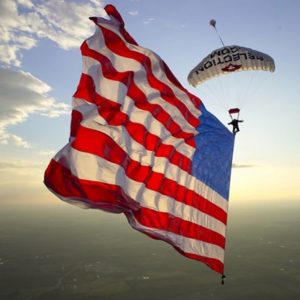 About nine months ago, not too far from us, the Wings of Blue team earned numerous medals at a national competition in Florida.
We think that's pretty awesome!
Not a skydiver yet, but itching to see what your local heroes are loving so much? Take the first step and book your tandem jump today!