The Leap From 10,500 Feet: Skydive The Gulf Provides More Than Just A Rush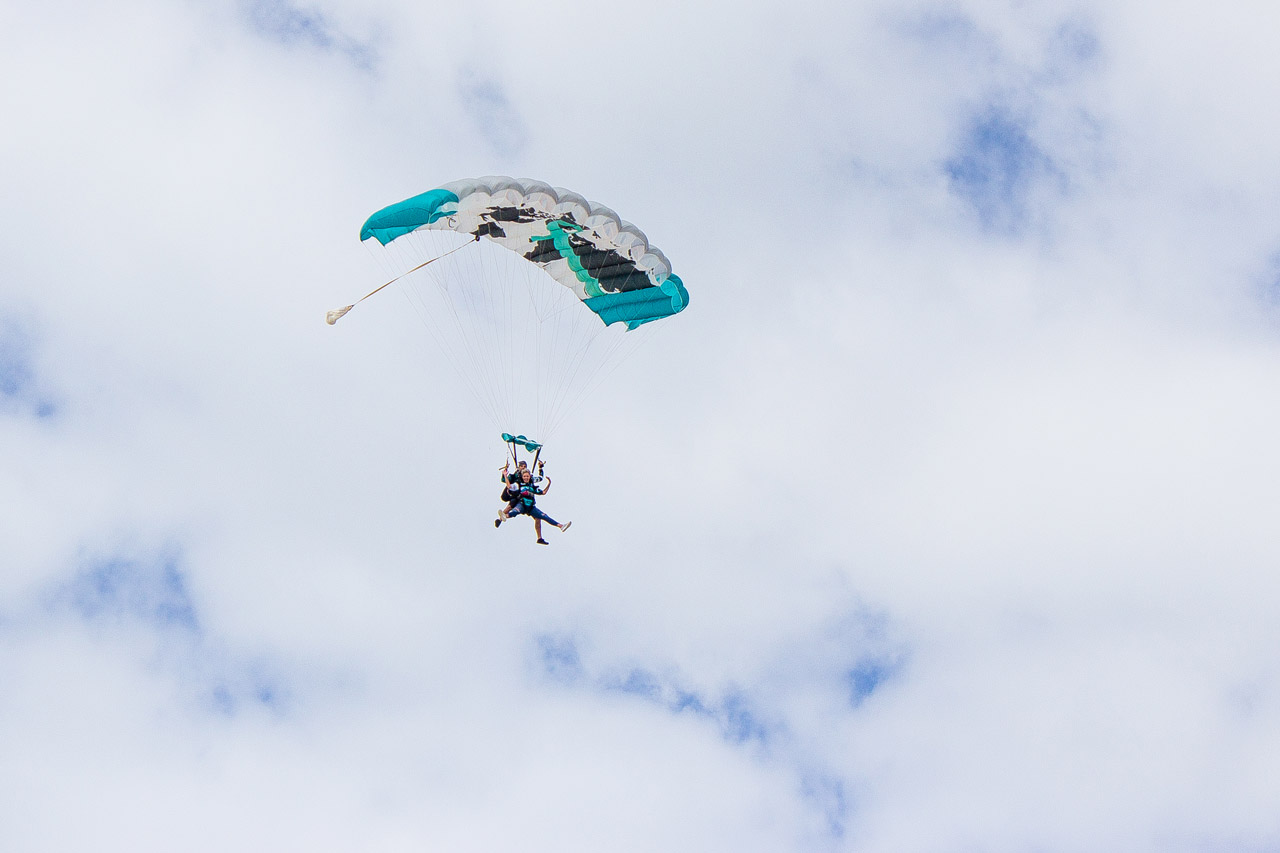 "Jumping out of a perfectly good plane used to sound like a pretty crazy idea. In fact, if you travel back in time to over 3 decades ago, even the avid skydivers of today would agree, says Jake Strain, tandem instructor at Skydive The Gulf.
Skydiving has made leaps and bounds since its advent as a war tactic back in the times of WWII. Now a days, when you walk into a room of people and bring up skydiving it is almost a guarantee that one person has made at least one tandem skydive.
This is largely in part to the incredible technological advancement in the engineering of parachute gear. Regulatory advancement has also made a huge impact to keep the sport as safe as possible.
"Everyone skydives for different reasons", Strain says. "For some, they want to get as much free-fall as possible. It is definitely the more intense part of a skydive. However, many participants love the parachute ride much more. It is a nirvana-like state of mind. Here you are, thousands of feet above the Earth and living in the now more than ever before."
So whether you are in it for the adrenaline fix or for the scenic Flora-Bama emerald coast views, Skydive The Gulf has you covered. The Skydiving Center is the closest tandem Skydiving Center to Mobile, Pensacola, Gulf Shores and Orange Beach. We are also the only Skydiving Center in the country that offers daily skydives with a beach landing into Pensacola, Florida.