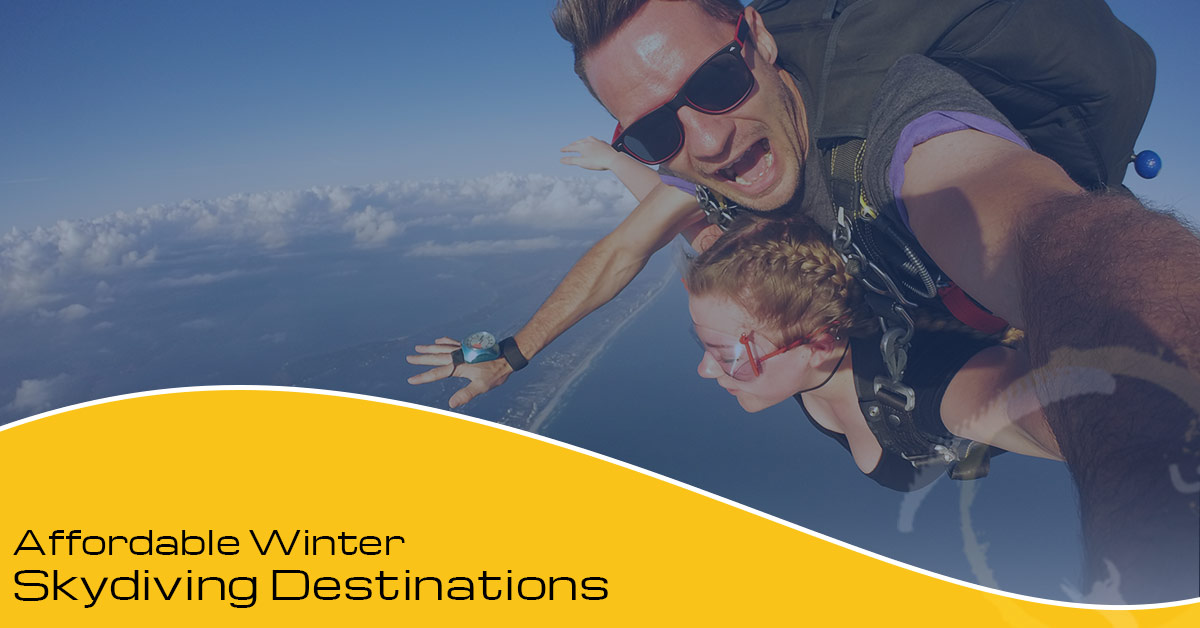 You know that feeling when you're sledding down a hill and the cold winter wind whips your face? You can't feel your cheeks, and you start to wonder whether you're developing frostbite?
Multiply that feeling by a thousand and you have a winter skydive in a cold-weather climate.
Icy air in negative temperatures envelop your body; your eyeballs feel like they're going to freeze; and your hands are so numb you can barely control the canopy. Winter skydiving just isn't fun, unless you do it in a tropical paradise.
If traveling to Hawaii or New Zealand isn't quite in the picture, consider these other options instead.
Pro-Tip: Skydive In Florida and Alabama
When the east coast gets chilly and the west coast gets blanketed in snow, skydiving in areas like Pensacola, FL and Mobile, AL is the way to go.
They are easy to get to, have plenty of other fun things to do, and, most importantly, they're affordable. Especially if you're traveling off-peak in the winter, you can get to Pensacola and Mobile quite easily.
Skydiving Near Pensacola Is Beautiful
Nestled along the Gulf Coast, these areas are stunningly beautiful. They might not get all the publicity of Maui or even California, but they're really something.
The Gulf Coast features clear, sparkling blue water that makes you feel like you're in the middle of the Pacific. Plus, with miles and miles of coastline, you have a great view for the entire duration of your skydive. Vivid sunrises and sunsets streak the sky, creating a pallet of colors to behold.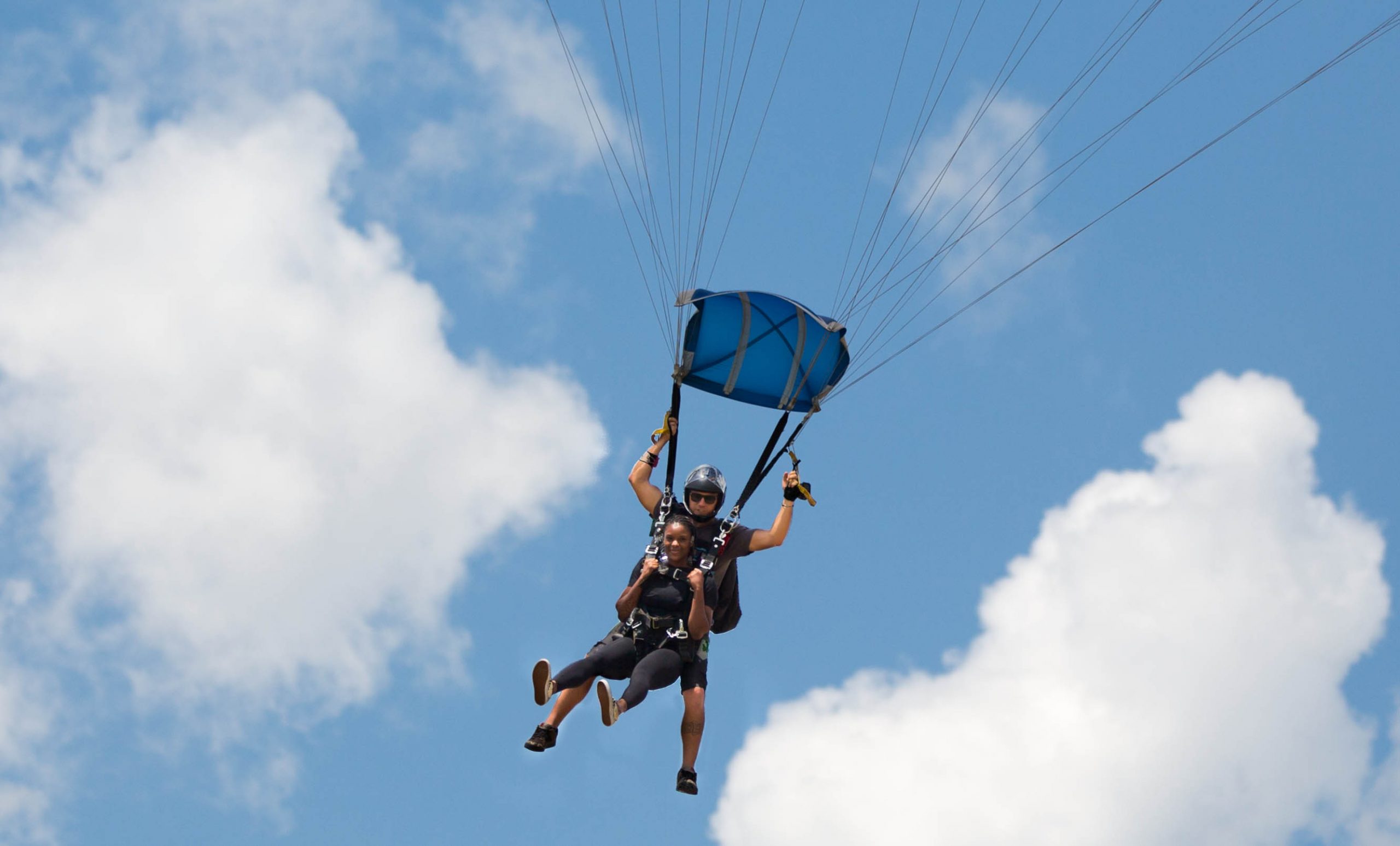 Skydiving Near Pensacola Offers Beach Landings
In addition to incredible view of the Gulf Coast, you also have the option for a beach landing when you skydive near Pensacola and Mobile.
If you want to start your day with a beach skydive, check out this awesome video of a tandem skydive landing on Orange Beach
Skydiving Near Pensacola Is Warm
This might be stating the obvious, but it stays much warmer in Pensacola and Mobile than it does in other parts of the country.
In fact, the average temperature of a November day in Pensacola is around 72 degrees. It's perfect room temperature and even better
Skydiving Near Pensacola Is Affordable
Pensacola is really nice, but it's certainly not a winter holiday destination like Hawaii or Southern California would be. As such, it remains much more affordable throughout the holidays.
You can save on lodging and transportation so that you'll have enough to spend on extra tandem skydives!
About Skydive The Gulf
If you want to escape the frigid winter air but still want your skydiving fix, check out Skydive The Gulf near Pensacola and Mobile.
We have a variety of tandem skydive packages available, including:
Emerald Coast views
Morning beach skydives
Proposal packages
Video and picture packages
We also offer military discounts, so be sure to ask about that when you stop by!
Plan your winter skydive today at Skydive the Gulf in Pensacola and Mobile!