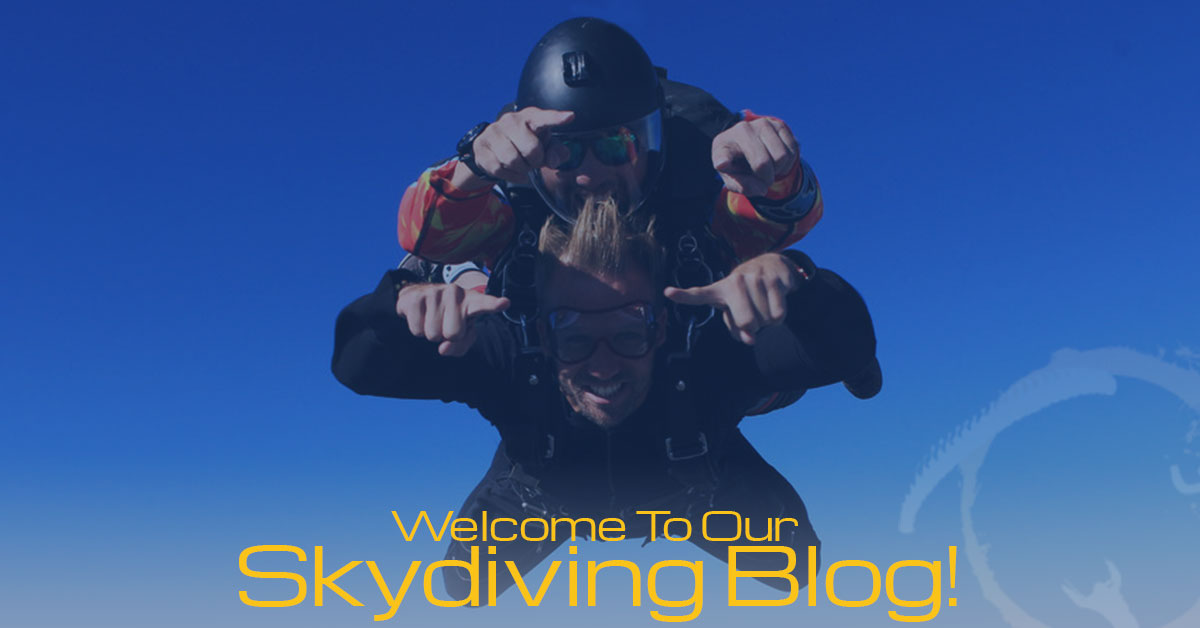 Boarding a plane, ascending high into the sky, waiting for the doors to open? It is slightly different from your normal commercial flight experience with American or Delta Airlines! Intentionally jumping out with a tandem instructor strapped on your back isn't exactly everyone's cup of tea. However, for anyone who has the courage and motivation to take the highest step of their life into free-fall is up for THE greatest experience of their life. Skydiving is unlike any other feeling and it's nearly impossible to replicate, making it truly unique and unforgettable.
Located in Elberta, Alabama, Skydive the Gulf is about 40 minutes west of Pensacola and just under an hour Southeast of Mobile, Alabama. We are your number one skydiving center for fantastic views of the coast, Mobile Bay, Bon Secour Bay, Perdido Bay, and the Gulf of Mexico. Unlike any other Skydiving Center in the country, we offer a Sunset Skydiving & Beach Landing Package. We exit the aircraft during sunset and land under parachute on the white sands of Pensacola right behind the infamous at the Flora-Bama Lounge and Beach Bar! What better place to complete your jump than a sandy beach with the ocean just steps away.
Is This Your First Time Skydiving?
For first-time skydivers, it's understandable that you might be nervous about taking this plunge. Rest assured that you will be with instructors who are highly-trained and even exceed the expectations of the the U.S. Parachute Association. Our aircraft are also held to highest safety standards and we even have our own Certified A&P Mechanic to maintain the aircraft. At Skydive the Gulf, safety is always our top priority, over anything else. We want our guests to see and know that we take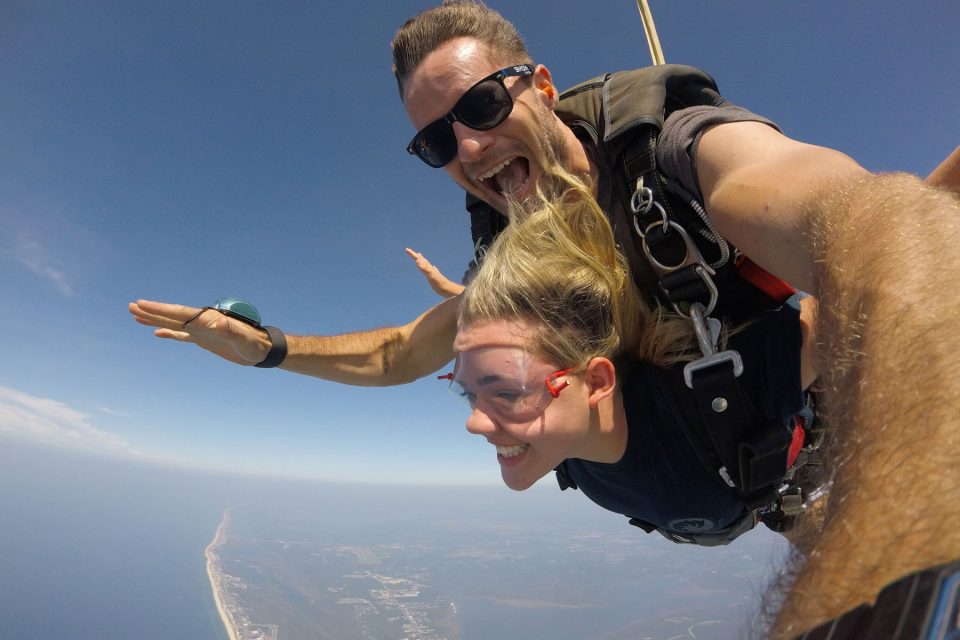 What Else Does Skydive the Gulf Have to Offer?
Do you have an anniversary coming up? Or want a special, romantic, and adventurous date that will have your adrenaline pumping? This is the place to be! Imagine flying comfortably up into the air when the sun is beginning to fall and making the jump watching the set over the horizon. With amazing views of the Earth below, colorful clouds changing shapes as you descend, and finally being able to watch the sun slip away as you gently reach the ground. Our sunset beach landing adventure is a great way to show someone a unique view of Alabama and Florida.
For beginner skydivers, there will be an professional skydiving instructor falling with you during your descent. This tandem skydiving adventure will begin with a 15-minute training class to learn the basics of skydiving. Learn more about requirements, weather conditions, and other information by following the link above. One of the things that beginning jumpers worry about most is pulling the cord on the parachute to open it up. With a tandem dive, you don't need to worry about a thing. All of the technical parts of the jump will be taken care of by our instructors.
All of our skydiving adventures can include video and picture packages. Our instructors will make sure that you get all of the epic pictures and footage of your jump and descent so that you can post and share this new experience with friends and family. We will capture all of the amusing facial expressions, cheers of excitement, and peace signs that you are sure to flash the camera.
Are you ready for an adventure? At Skydive the Gulf, that's what you'll get! The closest dropzone to Mobile, AL, and Pensacola, FL, you get amazing views and an experience that you won't forget. Keep reading our blog for exciting tips, information, and stories that will help prepare, motivate, and inform you before and after your jump. Sign up today and get ready to experience the adventure of a lifetime.