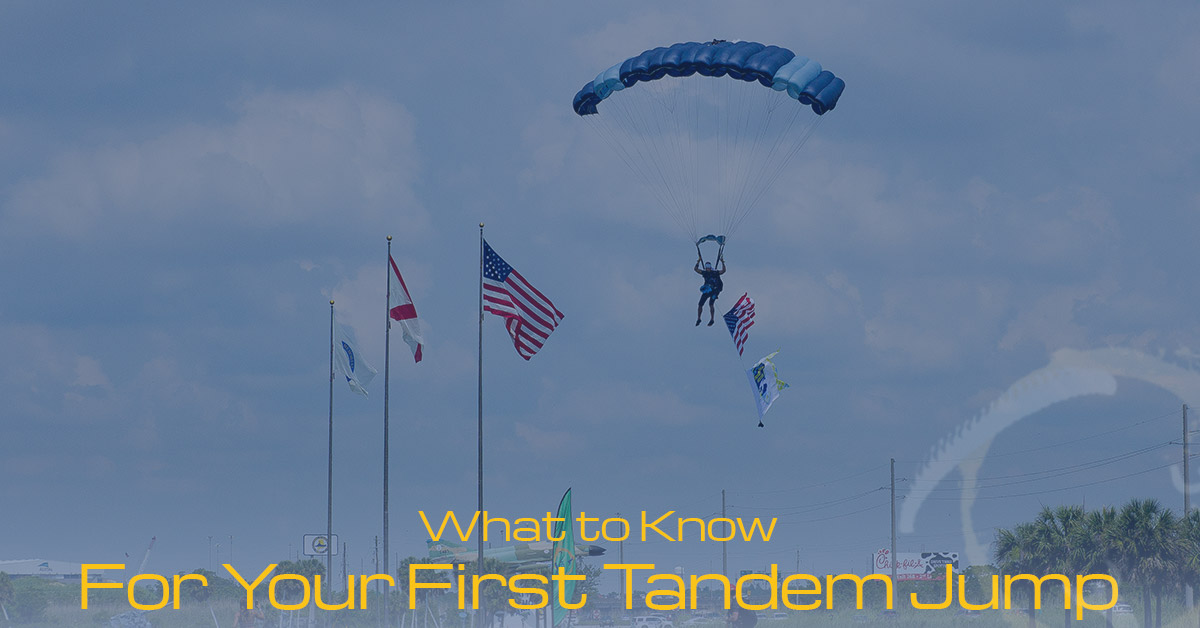 Mind Preparation!
Getting your mind right is a huge advantage when about jumping out of an airplane for the first time. Even though it is a tandem skydive, nerves will be racing! Do your research on YouTube and you will be a lot better off!
Calm before the Excitement!
The anticipation is what gets to you! Driving to the skydiving center, filling out paperwork, gearing up, walking to the airplane! These are all the steps that build the anticipation/nerves! Deep breathes are good. However, the best advice before you tandem skydive at Skydive The Gulf is to remember one thing: As soon as you leave the airplane, all of the anticipation and nerves disappear. You must try it to believe it!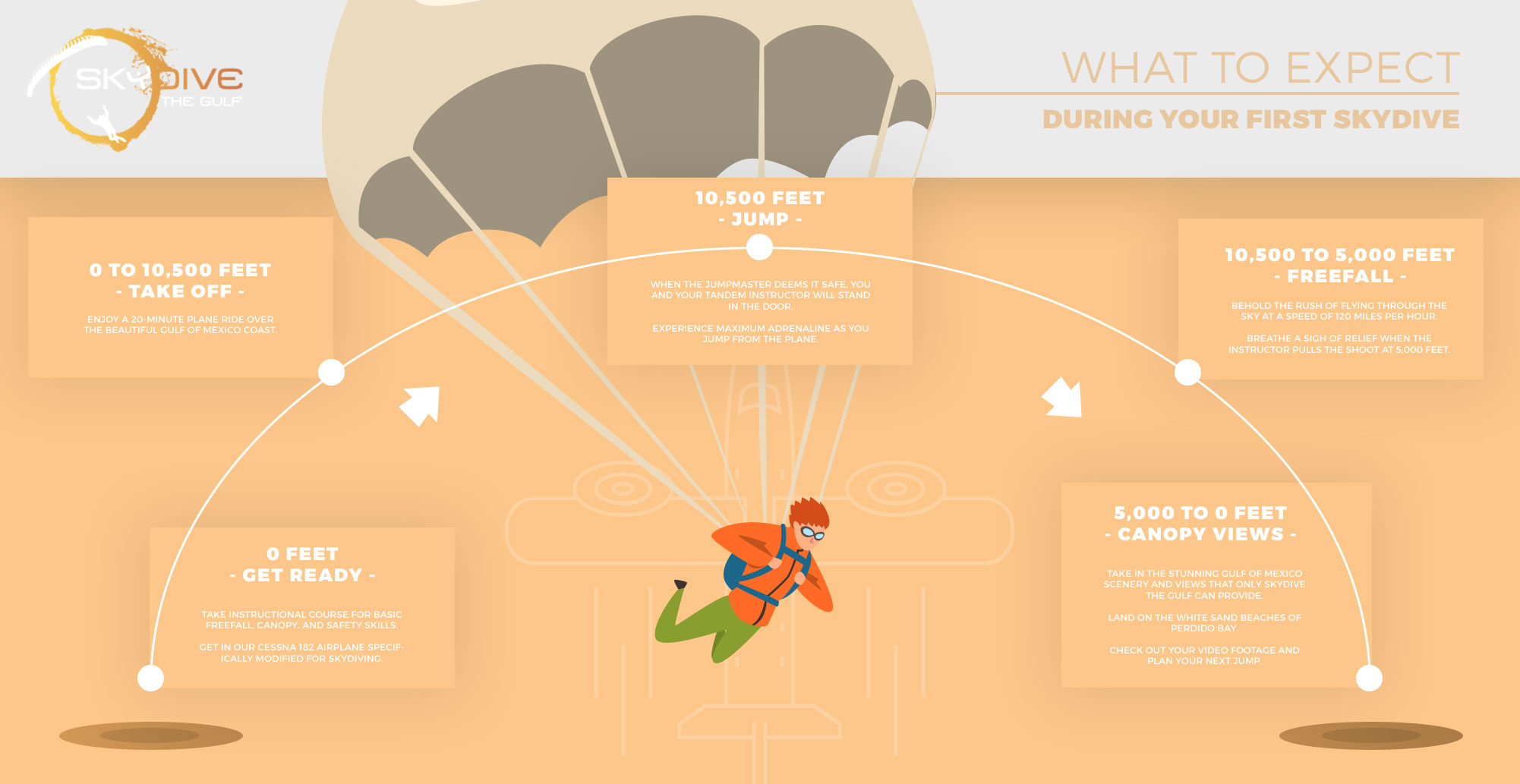 PREPARE YOUR BODY
TREAT IT LIKE ANY OTHER DAY!
When it comes to eating, treat the day you skydive like any other. Eat like you would normally—nothing too heavy though. Think about your pre-skydiving meal as a healthy medium between fasting and feasting! Don't avoid eating, though. We don't want your blood sugar to dip and you to faint and miss the experience of a lifetime.
Check the Weather: Dress to it!
This one is pretty easy. If it's going to be warm, dress so that you would be comfortable on the ground. The same goes for a day where it may be a bit chillier: come prepared and wearing a few layers.
MEMORIALIZE IT
Like so many of life's important moments, this fantastic experience can be fleeting. Treat your skydive like the milestone moment it is and capture it with photography and video.