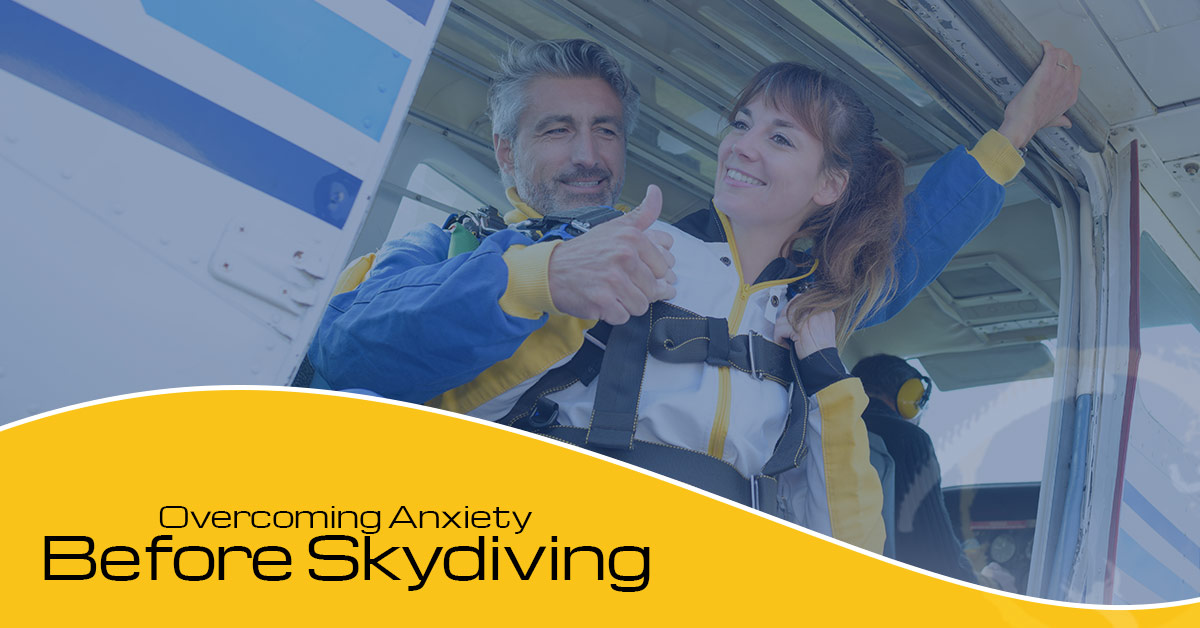 You've always wanted to skydive.
One of your friends went on their recent vacation, and you get jealous every time you see the footage of their oceanside landing.
You listen to "Live Like You Were Dying" by Tim McGraw and that chorus about skydiving and Rocky Mountain climbing gets you every time.
You hear all the statistics about how skydiving is safer than a drive to the airport; about how technology has improved tenfold since skydiving started; or even that there has only been one tandem jump fatality in the last decade.
And still, whenever you get close to actually pulling the cord — literally — and signing up to skydive, a little voice in the back of your head stops you. What if you're that one statistical outlier? What if the parachute doesn't open? What if…?
Skydiving Realty Checks
At Skydive the Gulf, we know that arming you with safety statistics isn't enough to make you feel comfortable. For that reason, we put together this "Skydiving Reality Check" guide with strategies to help you overcome your anxiety and take the jump.
We promise it's worth it — otherwise we wouldn't have dedicated our entire lives to tandem skydiving in Pensacola.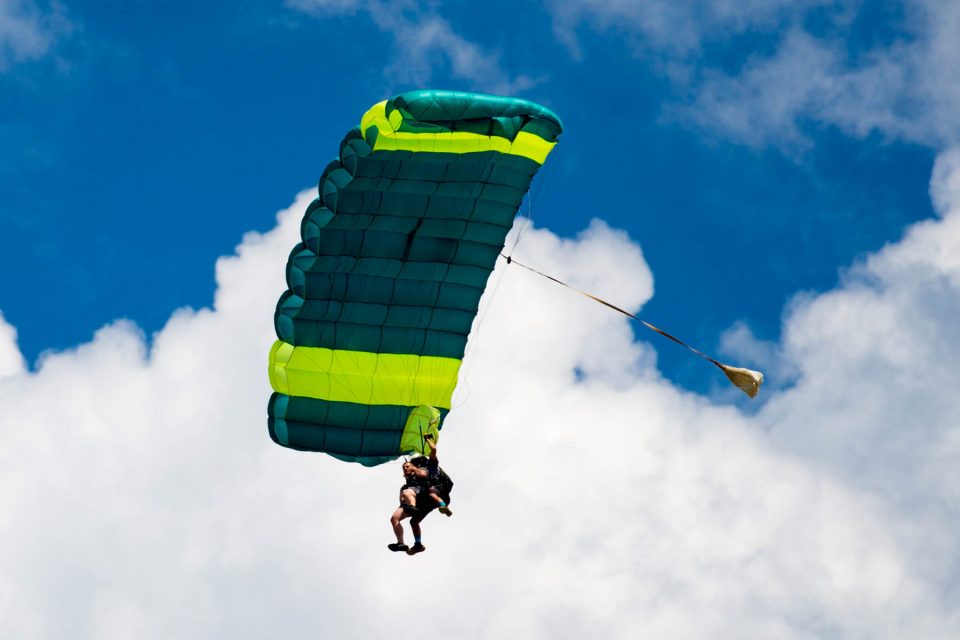 "What if the parachute malfunctions?"
This is one of the most common anxieties for new skydivers. Thanks to federal skydiving regulations — yes, it's federally regulated — jumpers must carry reserve parachutes in case something happens with the main parachute. This means you have not one, but two working parachutes for every jump.
Think about one of these worst-case scenarios: something happens mid-jump and your tandem instructor cannot pull the ripcord. You'd think this would mean you're in trouble. While of course it's not ideal, your reserve parachute has an automatic activation device (AAD) that deploys automatically when you reach a certain altitude. Even if they can't deploy the parachute, one will automatically deploy.
"How do I trust the stranger I'm jumping with?"
Your tandem master won't be a stranger for long, as you'll spend all morning with them at "ground school" learning the basics of skydiving and safety.
Still, though, we know what you mean. Luckily, securing a tandem rating is the most advanced licensure you can get as a professional skydiver. You need at least 500 verified jumps, at least three years of experience, a D license (the most advanced skydiving license), an instructional rating, and proof of health.
At Skydive the Gulf, your place to skydive Pensacola, our tandem instructors have combined decades of experience in the sport. Contact us today if you want more information about skydiving safety!
"What if I start to hyperventilate?"
We've seen it all. Don't worry and just try to breathe mindfully. We'll make sure you feel totally comfortable as you prepare for the jump, take the plane up, and have an amazing experience under canopy while skydiving Pensacola.
If you're nervous, it's beyond normal! Feel free to contact us with any questions and voice any concerns you have when you head to our drop zone.
Check skydiving off your bucket list. Book now at Skydive the Gulf for a tandem skydive in Pensacola.