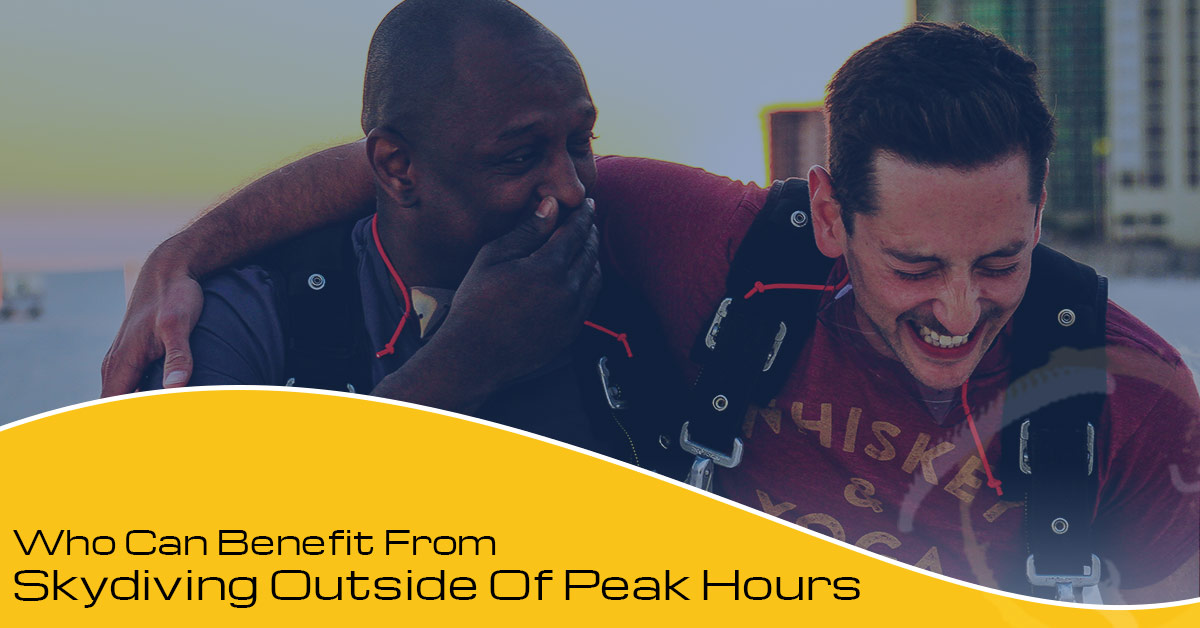 Skydiving outside of peak hours (usually around lunchtime, between 11 a.m. and 2 p.m.) has distinct advantages. In a previous blog, we listed the advantages of skydiving in the afternoon. Now, we want to expand on this point by further detailing who can benefit the most from a matinée tandem skydive.
If you're considering a skydive near Pensacola or Mobile, see whether going in the afternoon might be a good option for you! Skydive the Gulf is offering $20 discounts on all photo and video packages for non-sunset skydives, so be sure to jump on this opportunity today!
You should skydive in the afternoon if:
1. You're Terrified of Skydiving
We know that skydiving for the first time can be anxiety-inducing to say the least. We've already covered a few strategies to overcome anxiety before you skydive, but we wanted to add jumping in the afternoon to that list.
When you sign up for a skydive outside of peak hours, you're much more likely to have a calmer, less crowded drop zone. This means you can pace around, do breathing exercises, ask as many questions as you would like, and have some room on the plane for any potential "moments of panic" (we doubt you'll throw up, but, if you do, it's nice to have some space!).
As soon as you get to Skydive the Gulf, our experienced tandem instructors will automatically alleviate your worries. We'll support you from the moment you arrive to your safe landing on the Pensacola shores. But, in the case that you still have some jitters, it's better to skydive when it's not as busy.
2. You're on Vacation
If you're on vacation in Pensacola, Mobile, Gulf Shores, and Orange Beach, you should schedule your skydive during the day.
For one, what else are you doing with your day? It's vacation, so you have the flexibility to sign up for a skydive whenever you want! Plus, getting a skydive out of the way during the day means you have more time in the evening to enjoy the beach, grab some beverages at the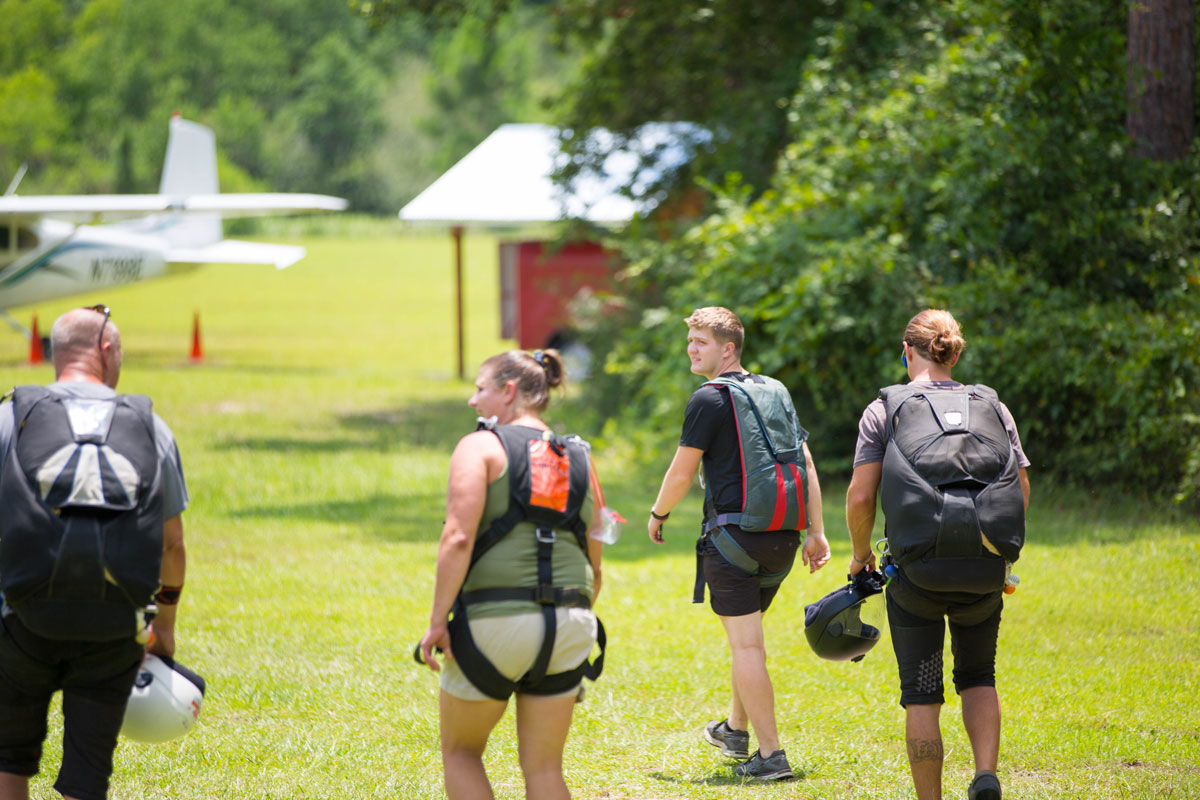 3. You Have a Big Group
Are you on summer break with a bunch of friends from college? Is it your annual family reunion and you're looking for an activity? If you want to go skydiving near Pensacola with a bigger group, we recommend scheduling in advance and asking for afternoon jumps.
While most planes can only hold up to two tandem jumpers at a time, having an emptier drop zone still benefits a bigger group. You guys can make yourselves at home while members of the group jump, laugh at the video footage of your buddy as he soars through the Pensacola sky, and more likely have the place to yourselves.
Skydive the Gulf
If you're looking to skydive near Pensacola, Mobile, Gulf Shores, or Orange Beach, Skydive the Gulf is the premier drop zone. As the Top Rated Local® skydiving dropzone in the area, we have a track-record of providing safe, exciting, and unforgettable tandem skydives.
Book online today or give us a call at Skydive the Gulf to learn more about our tandem packages.