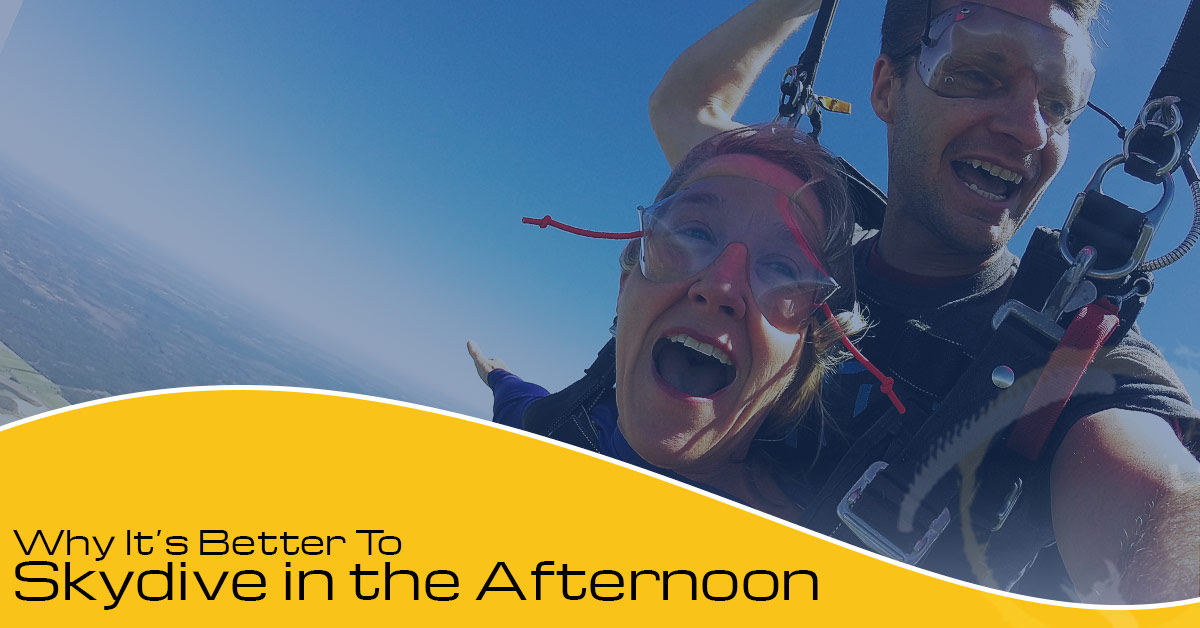 At Skydive the Gulf, we're probably best known for our sunset skydives and beach landings. You fly through the Pensacola sky, taking in incredible sunset views of Perdido Bay and the Gulf of Mexico. We land on the beach right near the famous Flora-Bama Lounge and Beach Bar, so you can cheers to being safely on the ground with a beverage in hand.
While our sunset skydives near Pensacola are something special, we wanted to share an insider secret when it comes to tandem skydiving — afternoon is the best time to go.
Reasons to Skydive in the Afternoon
Everyone should experience a sunset skydive near Pensacola and the Gulf Shores at least one in their life, but afternoon is the other best time to go.
Think of afternoon skydiving as a matinée movie. You go because it's less crowded, more affordable, and fits into your wide-open daytime schedule.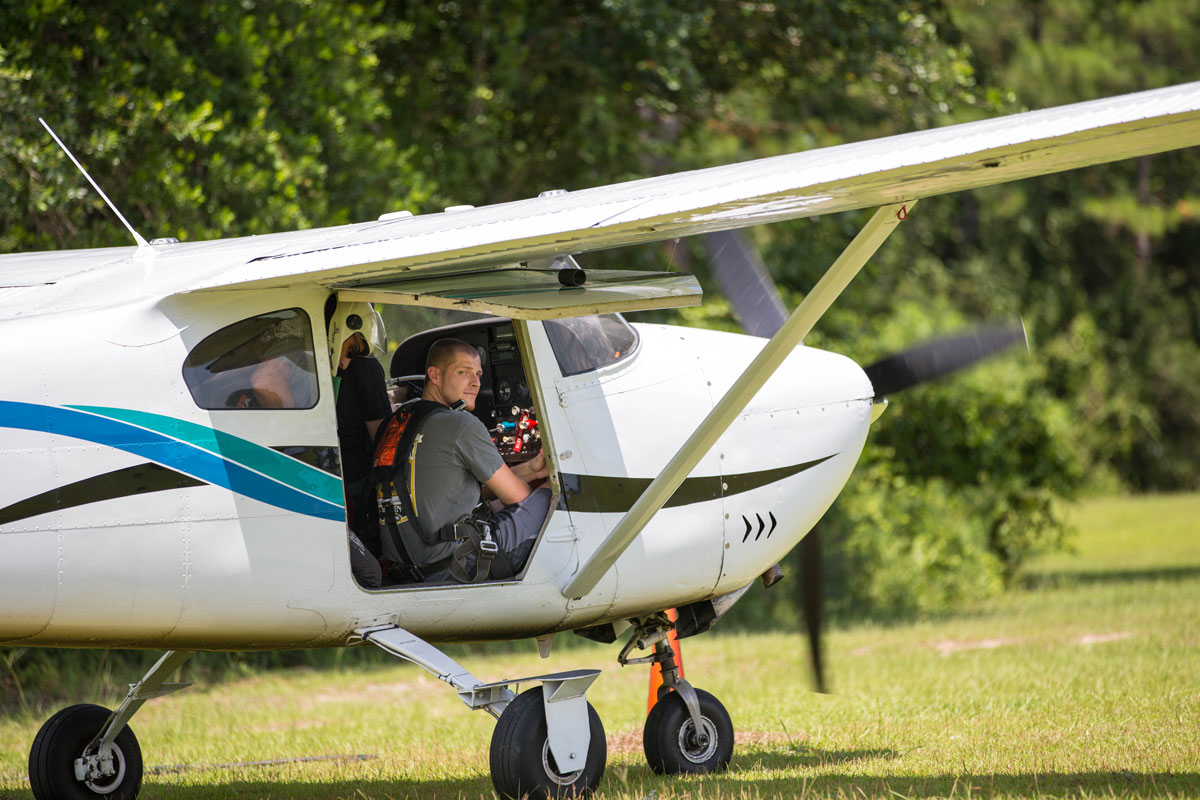 Afternoon Skydiving is Less Crowded
Usually, every sunset load is completely full. If you skydive between 11 a.m and 3 p.m, however, you're way less likely to encounter a jam-packed load.
We're of course not trying to dissuade you from skydiving at sunset, but consider taking advantage of daytime skydives if you're claustrophobic, nervous, or think you might get sick on the plane. It's way more comfortable to get those pre-skydive jitters out when you have some extra space.
When the skydiving center is less crowded, you also get more individualized attention, have more room to breathe in the plane, and don't have to wait as long for the jump.
If you plan to skydive with a big group of friends, we highly recommend jumping during this time as well. You're more likely to all get on the same load and to experience the joys of skydiving together.
Afternoon Skydiving is More Affordable
Drop zones sometimes offer mid-morning or afternoon discounts when you skydive outside of peak hours. This leaves more room in your budget for video and picture packages and a nice post-jump drink at the Flora-Bama Lounge and Beach Bar.
Plus, Skydive the Gulf is now offering $20 discounts on all video and photo packages for non-sunset jumps. Take advantage of this deal today!
To learn more about pricing for afternoon jump packages, give us a call today at Skydive the Gulf!